Columbia - Heidelberg Building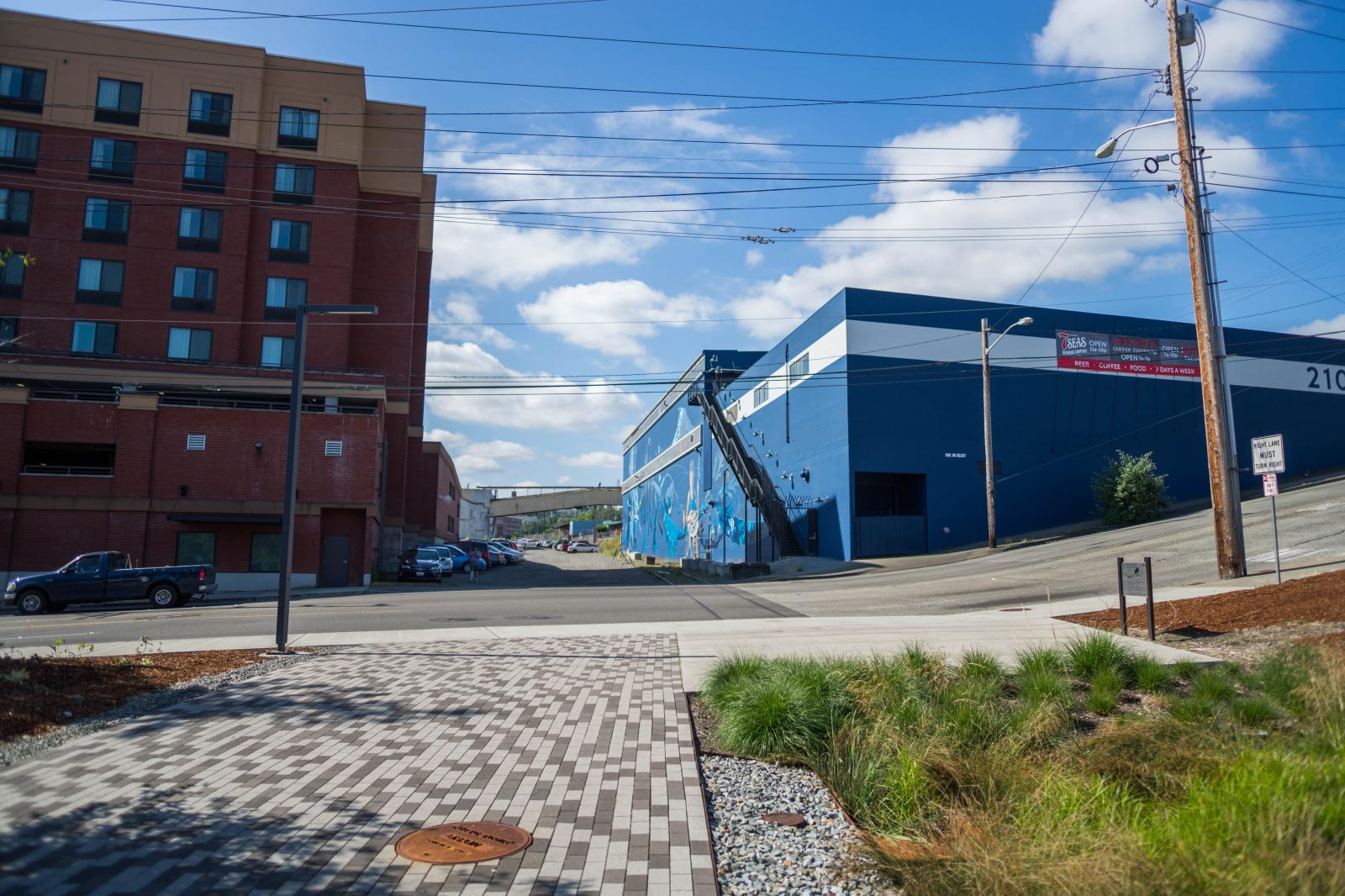 7 Seas Brewing
The Columbia – Heidelberg Building produced Northwest beer for three-quarters of a century before shutting down in 1979. In 2016, the historic brewing complex gained a new tenant — 7 Seas Brewing Company — making way for this neighborhood's comeback and an emerging Brewery District.
The beginning+
The Heidelberg Brewing complex, located at 2120-32 South C Street, first housed Columbia Brewing Company. Columbia started in 1900, created by German-born Emil Kliese and William C. Klitz. This wasn't Kleise's first beer venture. He started at Capital Brewing Company in Tumwater, WA. By 1899, Kleise had risen to head brewmaster. Investors approached him about starting a brewery in Tacoma. He signed on.
Tacoma was a thirsty city. At the turn of the century, it boasted 95 different bars. Columbia Brewing rolled out 50 barrels a day to meet demand. They created various brands, including Columbia, Golden Drops, Golden Foam, Old Pilsner, and Alt Heidelberg ("Old Heidelberg"). Tacoma's brewing industry was hopping but the beer bubble was about to burst.
Prohibition+
Prohibition hit in Washington State in 1916, four years earlier than the nation. Many saloons shut down, but some reinvented themselves as soft drink parlors. Columbia adapted. They started brewing soda: Birch Beer, Green River, Chocolate Soldier, and Blue Jay. They also crafted a "near beer" (non-alcoholic beer).
Columbia Brewing Company became Columbia Breweries Inc. in 1933. Prohibition was over. The company resurrected their Alt Heidelberg brand. The company logo changed too. Its patriotic female figure was out. In came a good-timing character popularized by a play, opera, and silent movie. He was called the Student Prince.
Post-war boom+
The Heidelberg brand proved enduring. In 1949, the company restructured, taking on the named Heidelberg Brewing. It ramped up to meet post-war demand. Kitchy Alt Heidelberg ads blanketed the Northwest, driving up sales.
The company traded hands two more times, but kept the popular Alt Heidelberg brand afloat. In 1976, G. Heileman Brewing Co was expanding in the Northwest, and purchased Columbia-Heidelberg. Heilman had already purchased Rainier Brewing Company in Seattle. The courts ruled that Heilman owned too much of the Northwest beer market, and forced it to part with one of its companies. In 1979, the Columbia-Heidelberg brewery closed for good.
Much of the original Columbia - Heidelberg complex is gone now, but the post-prohibition part of its facility remains. In 2016, the 7 Seas Brewing Company renovated this historic site, creating a brewery, tap room, and multi-use culinary space.