Joy Building + UW Tacoma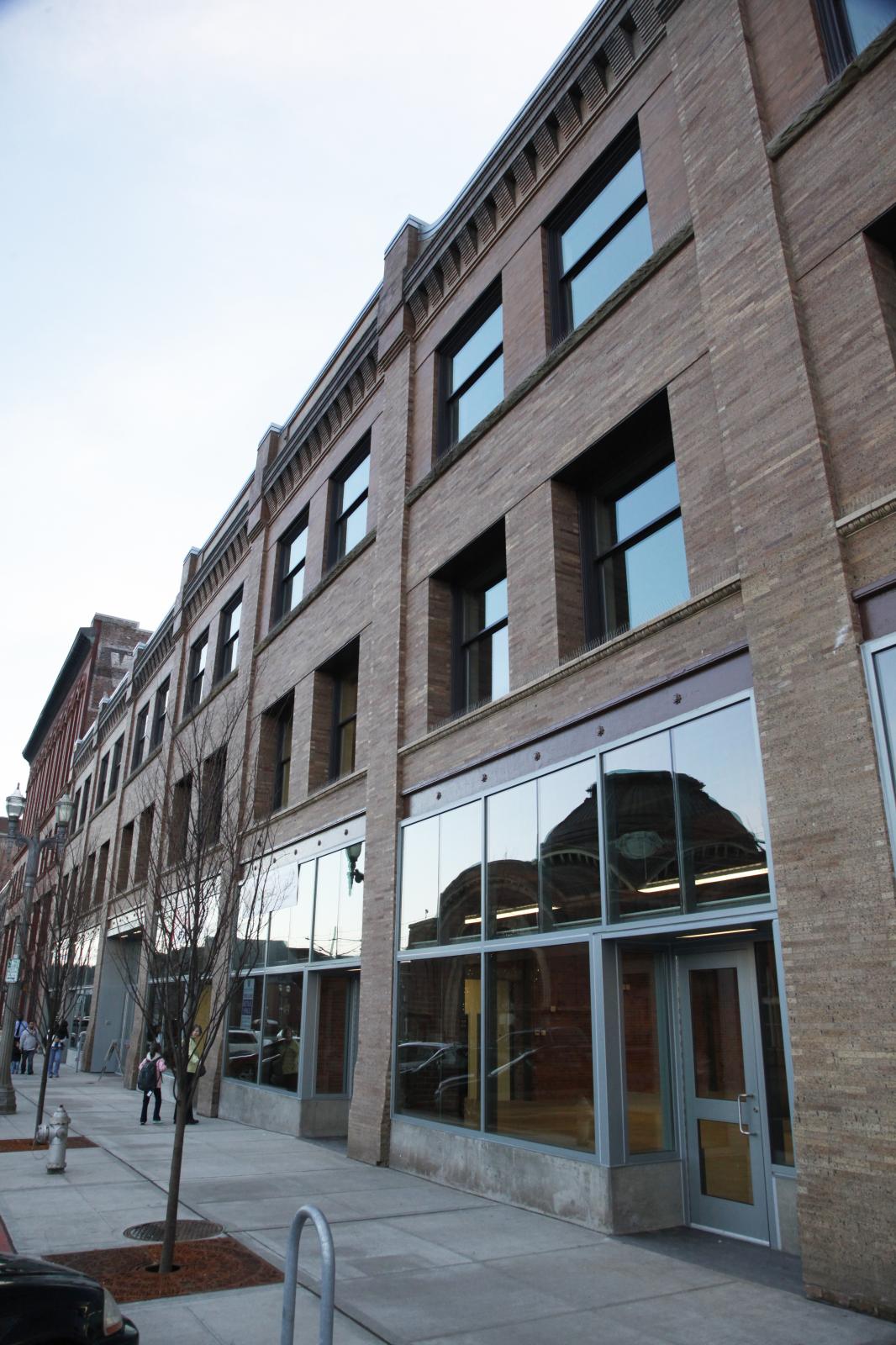 Joy Building | Photo courtesy of University of Washington Tacoma
In 1990, the University of Washington started renovating vacant buildings in what was historically known as the Jobber's District, including this 1892 building commissioned by Russell T. Joy.
The Joy Building+
The Joy Building used "flatiron" technology, a major innovation in its day. Built in brick, the building's interior structure was steel, rather than Douglas fir timber — a first step towards the emergence of skyscrapers. The building was supposed to be nearly fireproof. This was an important selling point: just four years prior, Seattle had burnt to the ground.
But in 1903, a four-engine fire at the Joy Building destroyed the inventory and equipment of four tenants, including that of the Weigel and Star Diamond candy companies. Luckily, the fire was contained, and the building was renovated a few months later. Since then, the building was repurposed for many uses, including a glove manufacturer, coffee company, and automobile dealerships.
UW Tacoma and adaptive reuse+
Roughly 120 years after it was originally built, UW Tacoma renovated the Joy Building. This remodel was a part of an innovative campus development project that adaptively and creatively reused the historic warehouse buildings along the Prairie Line.
Though the buildings were redesigned for their new purpose, historical elements like facades and painted signs (sometimes called ghost signage) were intentionally left in place. Here's a handy list to help you find all of UW Tacoma's ghost signs.