Municipal Barn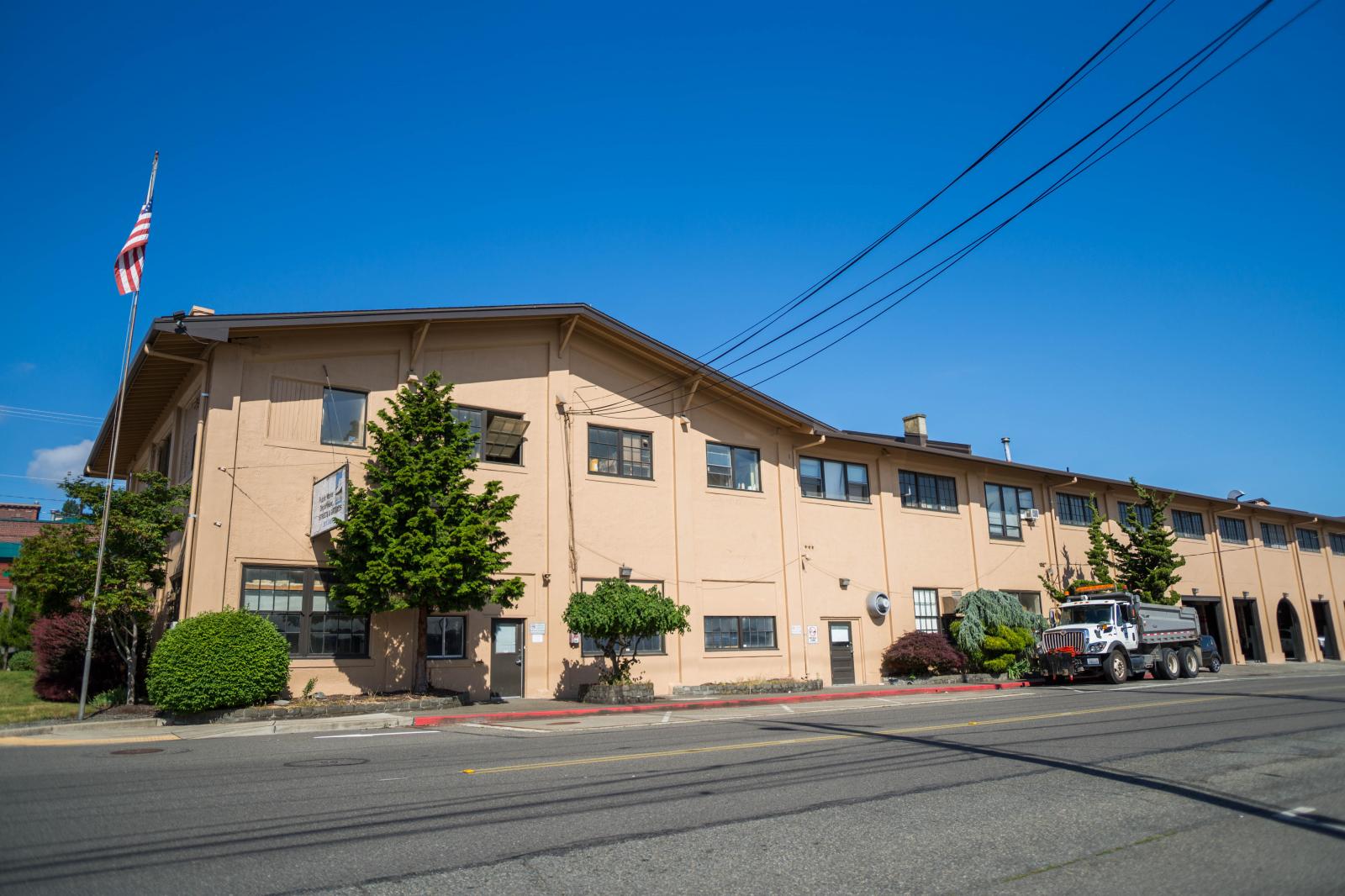 Municipal Barn
Built in 1910 to house the City's horses, the Craftsman-style Municipal Barn was lauded as one of the most cutting edge municipal stables on the West Coast, and continues to serve the City today.
Heart of the municipal campus +
In 1910, the Municipal Barn was the first of several buildings built for Tacoma's municipal campus, which provided essential services to a rapidly-growing Tacoma. The Barn was promoted as an example of municipal ownership, saving money for the taxpayers by concentrating maintenance services under City government. Soon, more municipal buildings cropped up in the neighborhood, such as the nearby Nisqually Power Plant and the Light & Water Warehouse.
Unique Craftsman style +
The Municipal Barn was built in Craftsman style, very popular at the time – and today remains a rare example of the style built in fireproof concrete. The architectural style was popular for residences throughout North America in the first decades of the 20th century, but the style was less common for larger buildings, especially those serving maintenance functions.
In fact, the Municipal Barn may be the only concrete Craftsman buildings in existence anywhere. The building's architect, City Engineer Wilbur Raleigh, went on to make his mark in Tacoma, designing both the 11th Street (Murray Morgan) and Puyallup River Bridges.
From horses to automobiles +
The building stabled the City's 53 horses, housed wagons used for street cleaning, and boasted a machine shop, carpenter's shop, and broom making facility. In 1912, the shop manufactured over 700 brooms, which were used to clean 5,000 miles of city streets – much of the work carried out by workers armed only with hand brooms.
Built just before the automobile age, the City purchased its first maintenance truck in 1918, and over time gradually shifted away from horse and cart technology. Over time, the building has continued to adapt to new uses, and remains in use by the City's maintenance department today.