Museum of Glass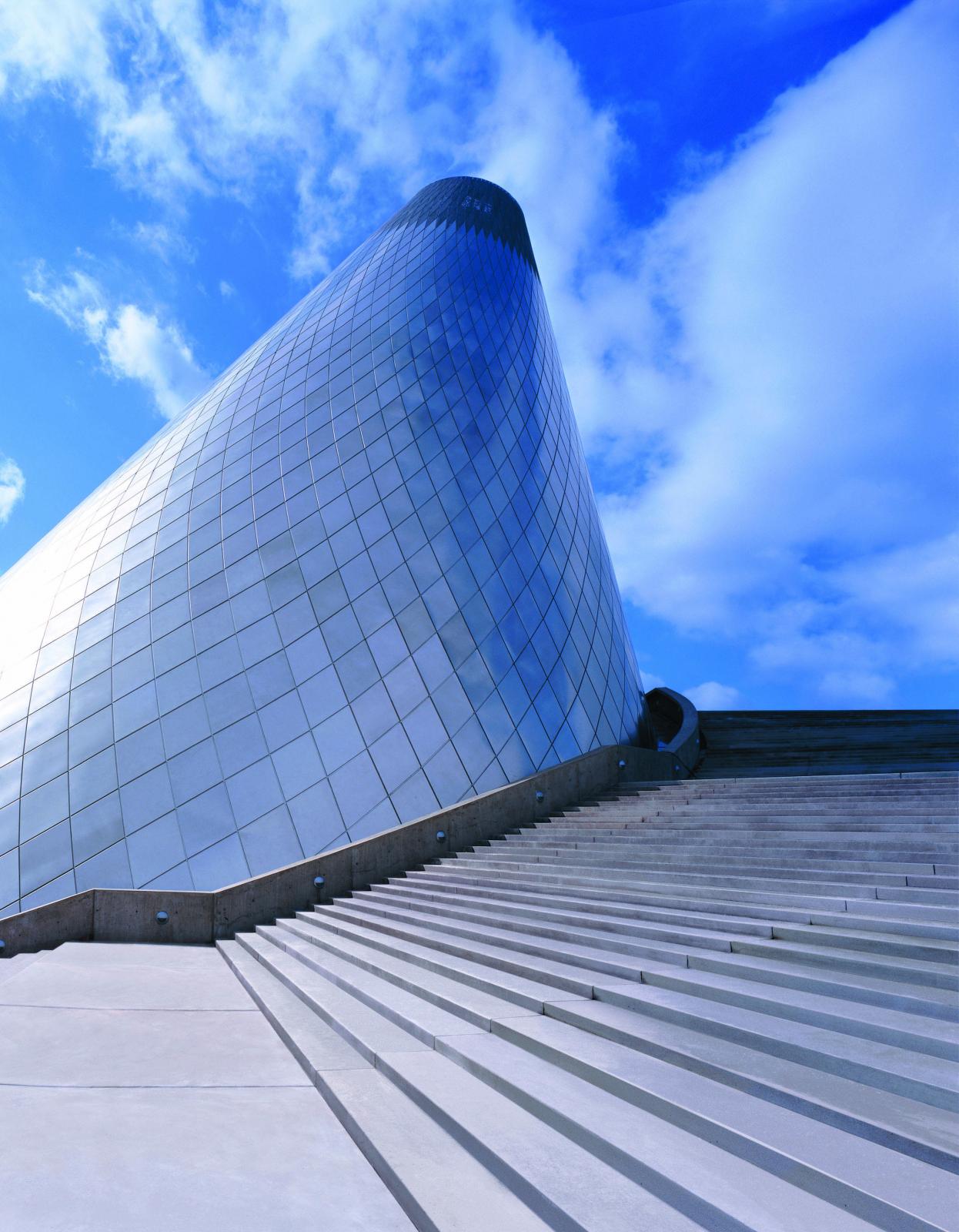 Museum of Glass | Photo courtesy of Russell Johnson
Opened in 2002, this contemporary art museum dedicated to glass nurtures well-known and emerging artists, hosts impactful and engaging exhibitions, and encourages creativity through the unique programs offered to visitors. It also hosts one of the largest and most active hot shops on the West Coast.
Waterfront and cultural revitalization +
When Museum of Glass opened its doors in 2002, it was part of the vision for a revitalized downtown Tacoma. The Museum was inspired by three founders: recently-retired President of the University of Puget Sound, Dr. Phil Phibbs, native son and glass artist Dale Chihuly, and businessman George Russell. The timing for the Museum couldn't have been better, as the Foss Waterway rejuvenation was just starting to take shape.
Museum of Glass continues to celebrate the Pacific Northwest's impact on the Studio Glass Movement, and is proud to be an integral part of Tacoma's thriving combination of industrial economy, dynamic education, and world class art and cultural institutions.
Bridge of Glass and iconic cone +
Designed by Canadian architect Arthur Erickson, the museum's architecture is both functional and beautiful. The iconic stainless steel cone is inspired by the wood burners of sawmills that once dotted Tacoma's tide flats, and symbolizes the city's transformation from an industrial to a cultural center. It also houses a working hot shop, where visitors to the museum can watch as art takes shape from molten glass in front of their eyes.
The Chihuly Bridge of Glass, which connects the museum with Pacific Avenue, honors Dale Chihuly's contributions to Studio Glass. At the museum's front entrance, Fluent Steps, by Martin Blank, beckons visitors into the museum.
To learn more, visit the Museum of Glass' website.