Puget Sound Brewing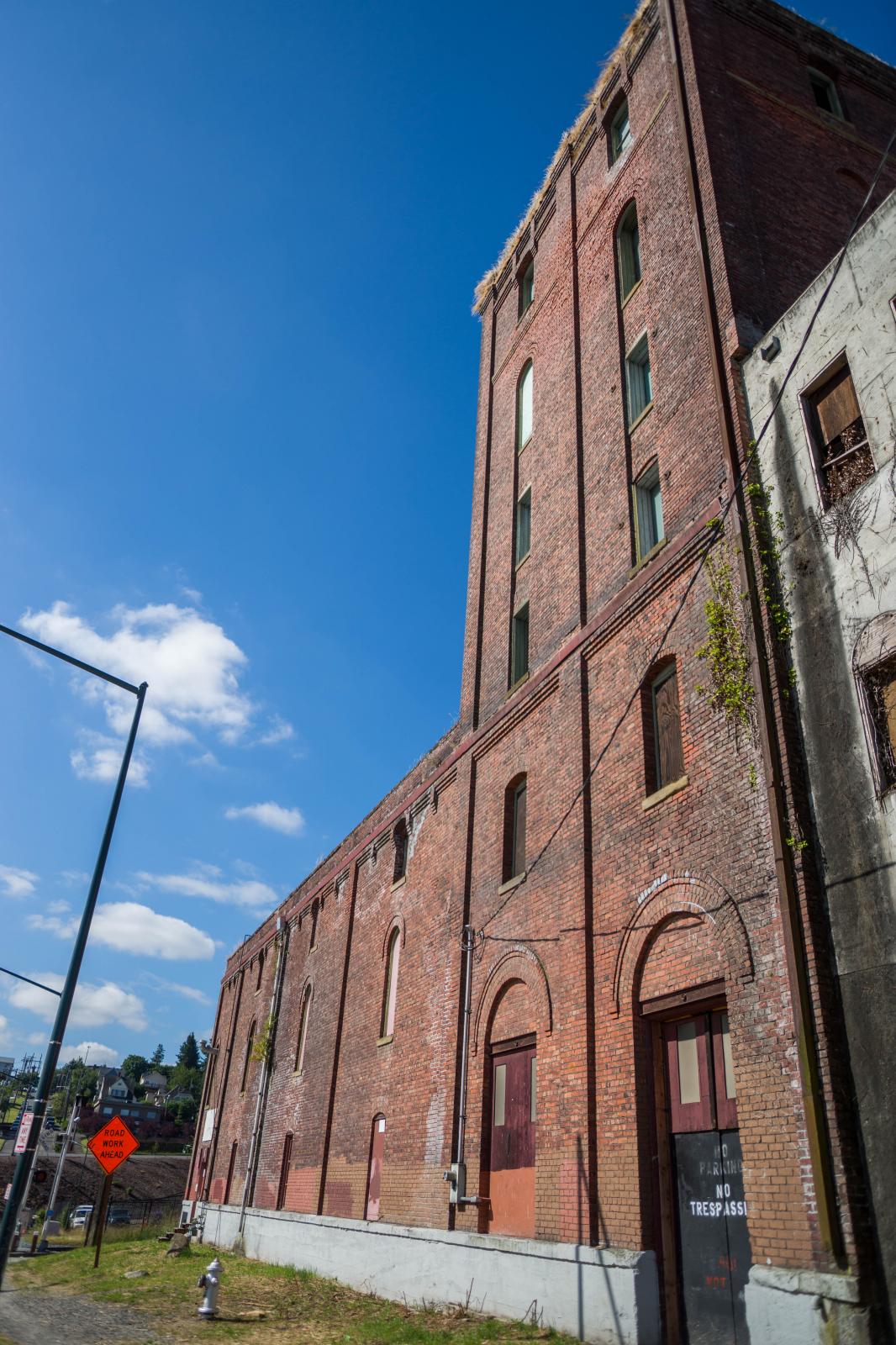 Puget Sound Brewing
This complex was built to house the Puget Sound Brewing Company around the turn of the century. The company offered several brands — and took on a new name — as the years went by. After going belly up due to prohibition, the building shifted production in 1927 to another form of suds: soap.
A boom time for beer+
John D. Scholl and Anton Huth established the Puget Sound Brewery in 1888. Their specialty? The classic lager. They set up shop at 1532 C Street before moving to the corner of Jefferson Avenue and 25th Street. In 1891, Scholl and Huth, along with Peter A. Kalenborn, incorporated the Puget Sound Brewing Company with $600,000 in capital stock. It eventually grew to become one of the largest breweries in the Northwest.
Expansion, fall out, resurrection +
Huth partnered with Samuel S. Loeb of the Milwaukee Brewing Company in 1897, merging the two companies as Pacific Brewing & Malting Company at 2511-15 South Holgate Street. At different times, Puget Sound Brewing and Pacific Brewing & Malting brewed several different beer brands, including Puget Sound Beer, Tacoma Beer, and Pacific Beer.
The malting tower, which still stands, was unique among West Coast breweries, and the company sold their barley malt to to breweries up and down the West Coast. But the company did not survive prohibition like some of its competitors did. In 1927, in the midst of prohibition, the building was repurposed as a soap factory.
In 2014, the Pacific Brewing & Malting brand name returned. Championed by craft beer and Tacoma enthusiasts, Pacific Brewing & Malting is now located in a building near Tacoma's Old City Hall.