Sprague Building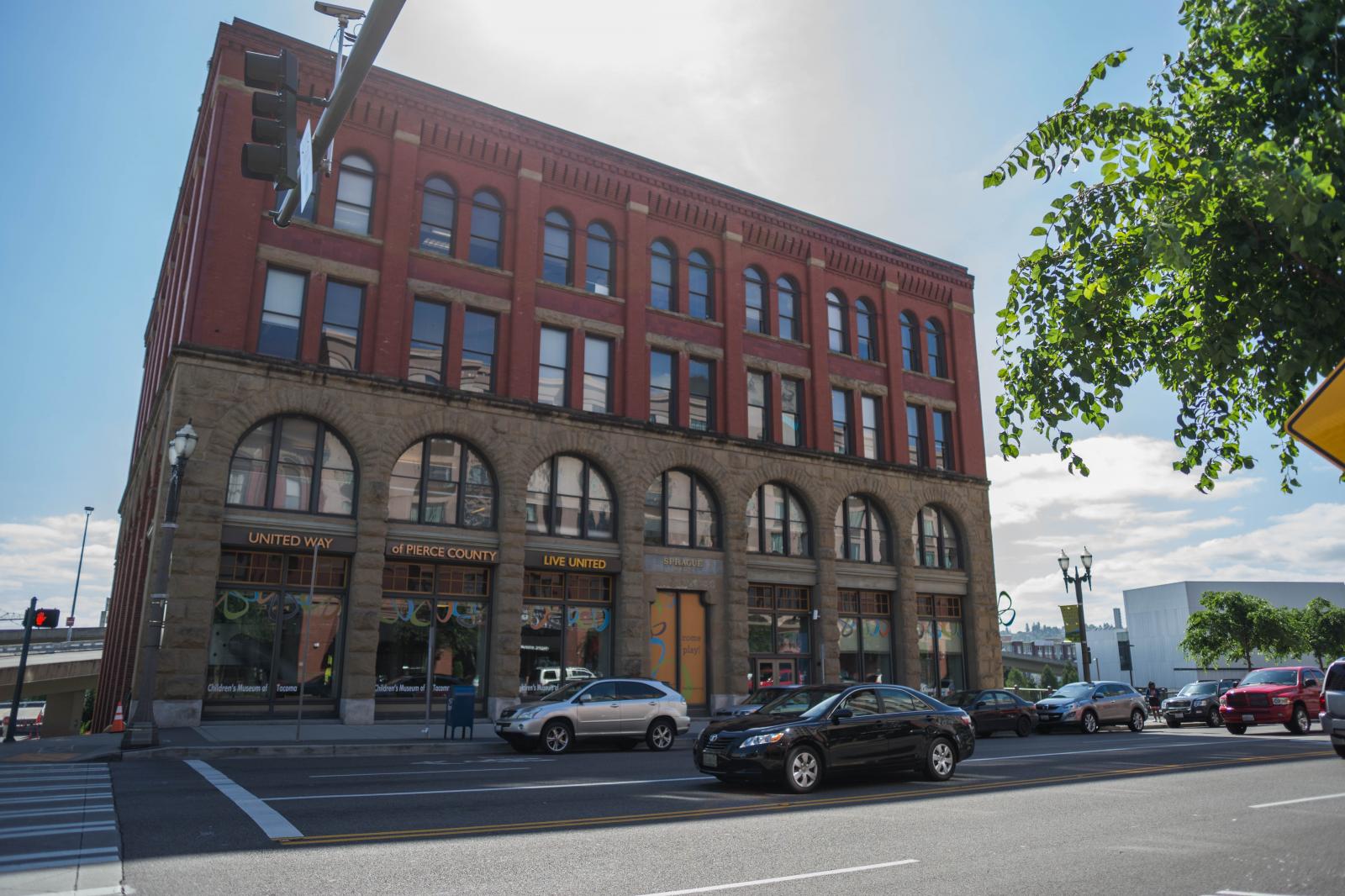 Sprague Building
Built in 1890 by the first Mayor of a consolidated Tacoma, the Sprague Building was one of the City's earliest warehouses, anticipating Tacoma's importance as a port and shipping center.
Early warehousing +
Built in 1890, the Sprague building was emblematic of the many warehouses constructed in Tacoma, and it was one of the earliest. Commissioned by John Sprague, the building was the result of a decades-long career as a railroad official, developer, and warehouse merchant, and first Mayor of Tacoma.
Though the terminus of the railroad arrived in Tacoma in 1873, it would take over a decade to connect the rail line back to the Midwest. With the line was finally completed in 1888, Sprague recognized that merchants would need warehouse space to store their goods as they waited to load them onto ships or rail.
Form follows function +
The building is typical of the warehousing district in both form and function. The "business side" of the building faced the railroad. It was unadorned, used for loading goods into a large freight elevator, and easily accessible by a rail spur line. The front façade, which faces Pacific Avenue, boasts handsome materials and rich detailing, still visible today.
The building housed diverse merchandise needed for the many surrounding industries, as a list from the building's first tenants demonstrates. Builder's hardware. Logging and blacksmith supplies. Carriage hardware. Ship chandlery, water wheels, boilers, and engines. Common "blasting powder." Some of these goods remained in Tacoma, and were used to construct the rapidly growing city and surrounding warehouse district, while others were loaded onto freight ships for destinations along the coast.