Swiss Hall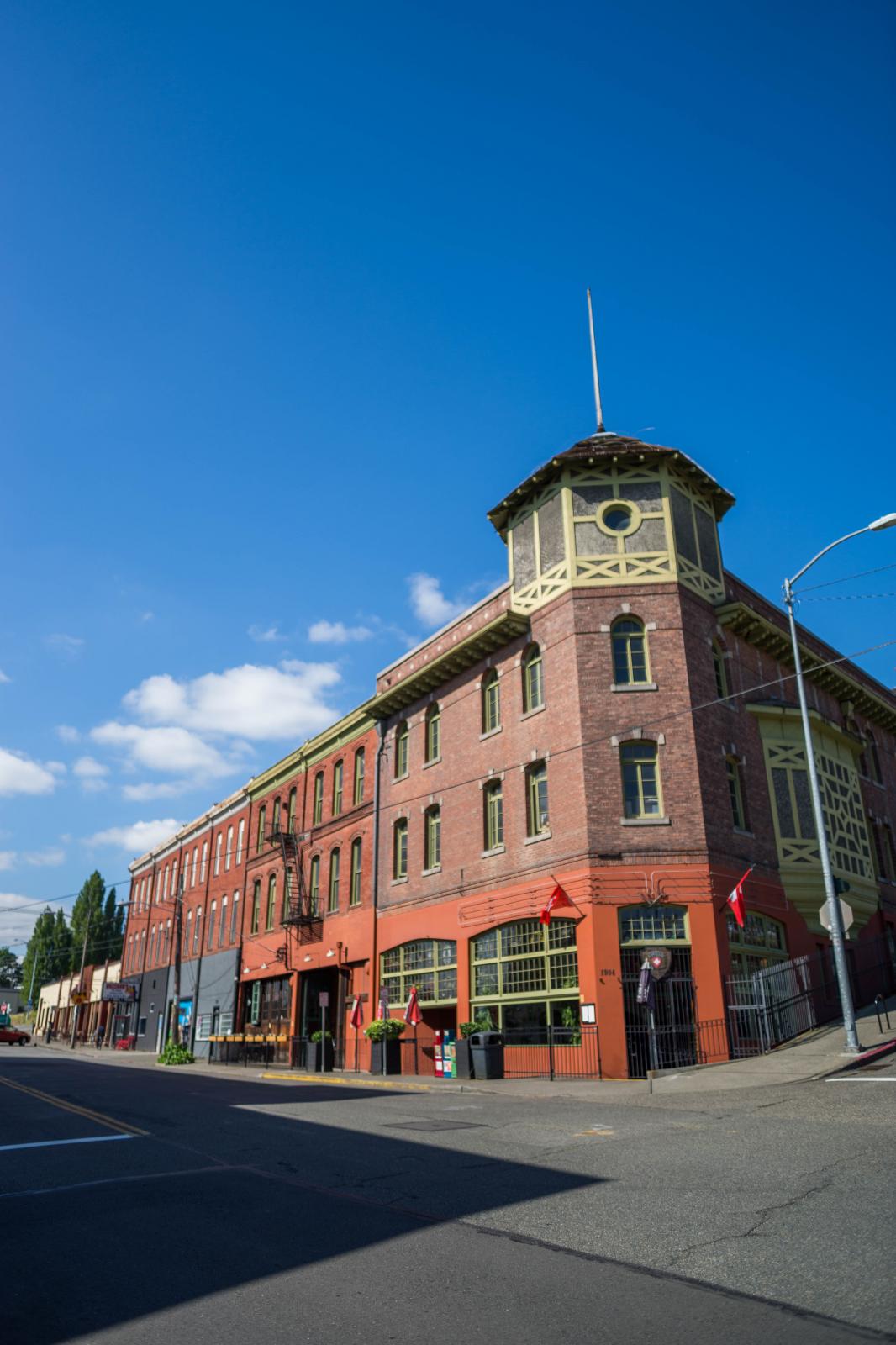 Swiss Hall
On the terraced hill west of the Prairie Line, immigrant communities formed societies offering support and social events. The Swiss Hall, which is visible from the main steps of the UW Tacoma campus, is one example of these ethnic halls created to host society events. The halls can be found throughout the city.
+
The Swiss Hall+
The Swiss Society built their half-timbered hall between the jobbers' district and the ethnic neighborhoods above Market Street in 1903. The hall's distinctive tower once marked the southern edge of Tacoma's open-air markets. Japanese grocers and merchants lined Market Street to the north, lending the street its name.
Other ethnic halls+
Scandinavian, Italian, German, Japanese, and Southern European immigrants settled in wood frame houses up the hill. Warehousemen, wagon drivers, and shipping clerks worked in the warehouse district just below.
Other turn-of-the-century ethnic halls included the Valhalla Society (Swedish), Germania Hall (German), and Normanna Hall (Norwegian).
Some societies shared spaces, like the Italians, who used The Valhalla Society's hall. Others created community around religion. The Japanese community started a Buddhist temple at the Columbus Hotel. African-Americans looking for a place to worship and socialize often went to Allen African Methodist Episcopal Church or Mission Olivet Baptist Church.