Tacoma Art Museum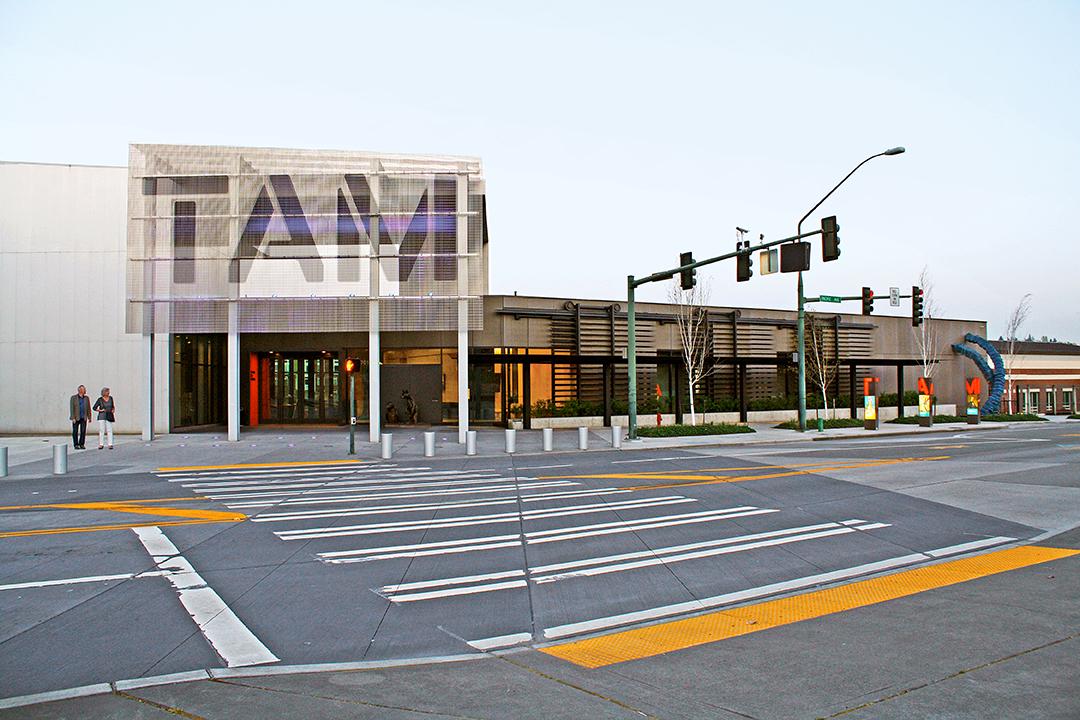 Tacoma Art Museum
Tacoma Art Museum (TAM) is an anchor in the city's downtown area and a gathering place for connecting people through art via thoughtful exhibitions, exciting events, and enriching programs.
A model for regional museums +
Tacoma Art Museum was founded by a group of volunteers (the Tacoma Art Association) in 1935. Since then, it has outgrown five exhibition spaces, and has become a national model for regional, mid-sized museums.
The museum has developed a reputation for presenting art in a thought-provoking yet accessible manner, with a strong commitment to Northwest art. In addition to dynamic exhibitions, nationally touring shows, and historical retrospectives, TAM serves the diverse communities of the region through innovative programming and learning opportunities for all ages, including free community events.
Growing collections of Northwest art +
The museum's collection of more than 4,500 works emphasizes the art and artists of the Northwest and broader western region. Highlights of the collection include:
the largest retrospective museum collection of glass art by Tacoma native Dale Chihuly on continued view;
the largest collection of studio art jewelry by Northwest artists;
key holdings in 19th century European and 20th century American art;
one of the finest collections of Japanese woodblock prints on the West Coast; and
the Haub Family Collection, one of the nation's premier western American art collections, with approximately 300 works spanning 200 years. The collection is the first major museum collection of western American art in the Pacific Northwest region.
To learn more, visit the Tacoma Art Museum's website.