The Brewery District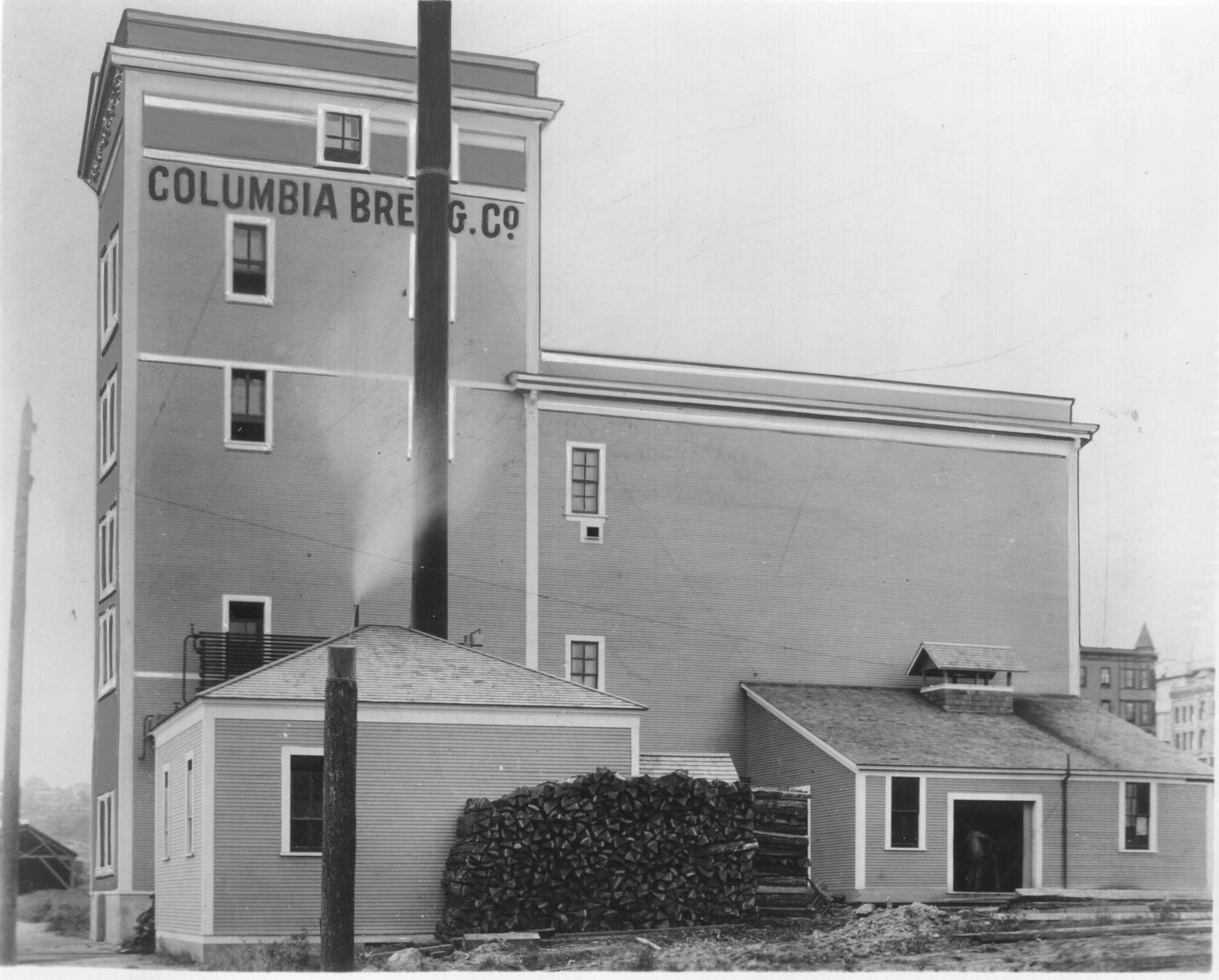 Columbia Brewing | Tacoma Public Library, Richards Studio C59415-3
The southern portion of Tacoma's Prairie Line hosted several breweries, most famously the Columbia – Heidelberg Brewery and the Puget Sound Brewery. The area eventually became known as the Brewery District.
About the Brewery District+
Growing rapidly through 1890's and early 1900's, the district hit a roadblock in 1916. Prohibition. Some breweries fell. Others fought through. For the better part of a century, some of the Northwest's most recognizable beers were brewed here. Today, many breweries are capitalizing on these historic warehouses.
Brewery District timeline+
John D. Scholl and Anton Huth established the Puget Sound Brewery in 1888. They set up shop at 1532 C Street before moving to the corner of Jefferson Avenue and 25th Street.
In 1891, Scholl, Huth, and business partner Peter A. Kalenborn incorporated the Puget Sound Brewing Company with $600,000 in capital stock.
Growth came quickly. Huth soon partnered with Samuel S. Loeb of the Milwaukee Brewing Company in 1897, merging the two companies into Pacific Brewing & Malting Company. Their new location? 2511-15 South Holgate Street.
Columbia Brewing Company, located at 2120-32 South C Street, was formed in 1900 by German-born Emil Kliese and William C. Klitz.
In 1916, the state of Washington prohibited the manufacture and sale of liquor.
Many saloons rebranded as soft drink parlors during prohibition.
In 1949, Heidelberg Brewing purchased Columbia Breweries, Inc.
In 2014, Pacific Brewing & Malting returned (now in the Stadium District and under new ownership).
The 7 Seas Brewing Co. moved into the Heidelberg complex in 2016. Beer is being brewed again at this location for the first time since 1979.