West Coast Grocery and the Jobber's District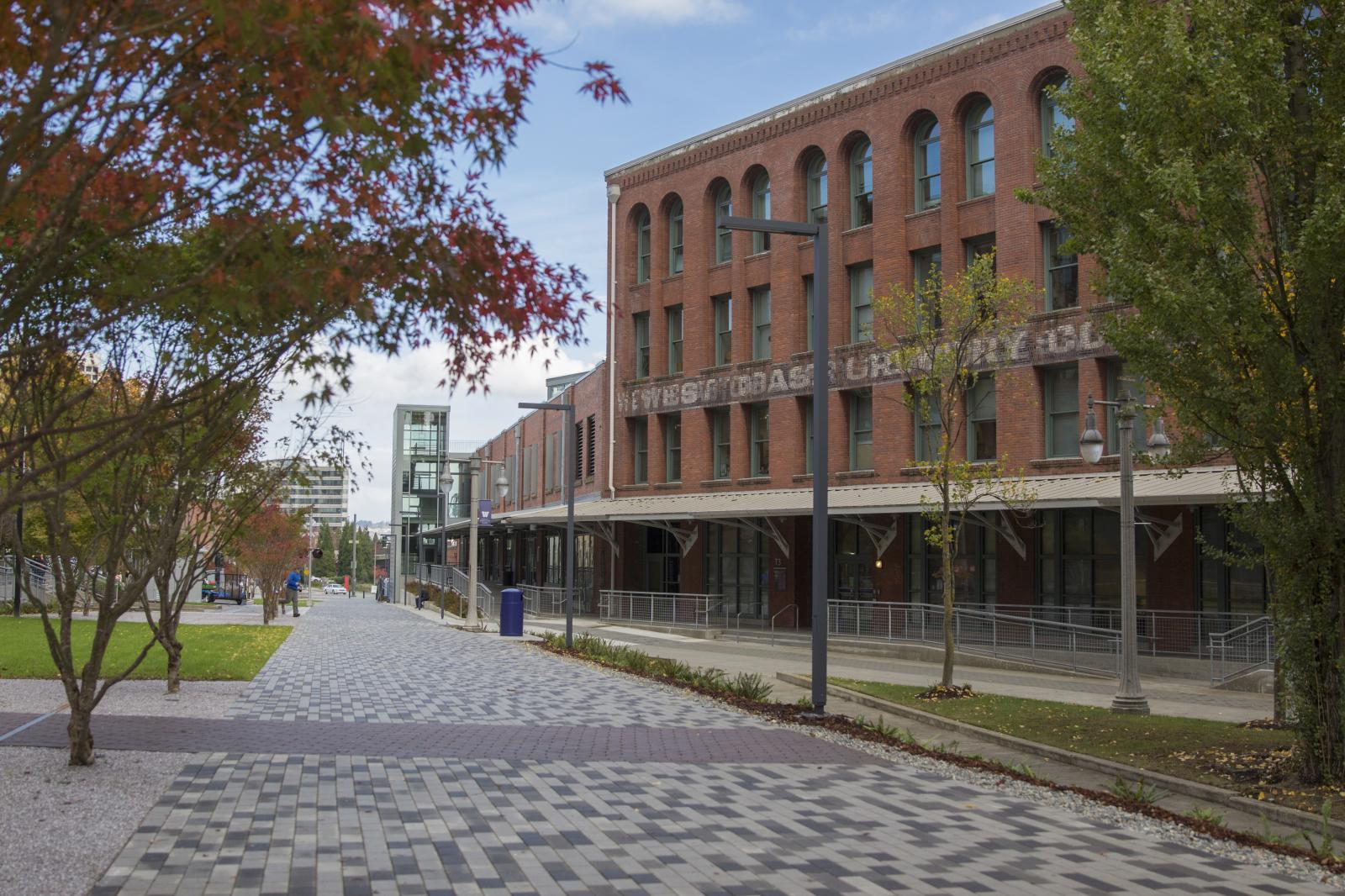 West Coast Grocery | Photo credit University of Washington Tacoma
This building's original tenants — Tacoma Grocery — supplied groceries from Montana to Alaska, but went belly up in the Panic of 1893. West Coast Grocery reused the space and built a more lasting grocery empire headquartered right here in the Jobber's District.
Boom, bust, and boom again+
Tacoma Grocery's founders intended to establish the largest wholesale grocery in the Pacific Northwest. Instead, they got caught in the throes of a nationwide depression caused by a banking crisis. Many local startups faced a similar fate.
Three years later, West Coast Grocery took over where Tacoma Grocery left off. Selling products under the brand name "Amocat" (Tacoma spelled backward), West Coast Grocery thrived, expanding into the Birmingham Hay & Seed Building on its south side in 1917. The building served as a warehouse for West Coast Grocery until 1970.
The Jobber's District+
The area was called the Jobber's District after the multitude of wholesale businesses who sprouted up along the Prairie Line, taking advantage of the spur lines that could connect them to goods arriving by rail. Those who worked in the warehouses were also known as jobbers, and multitudes flooded in to work in these growing industries.
West Coast Grocery, with its retail space in front and warehouse space in the back, is a typical example of Jobber's District architecture. Other businesses along this stretch of the Prairie Line included the Joy Building, Garretson, Woodruff and Pratt Company; F. S. Harmon Furniture Manufacturing Company; Lindstrom-Berg Cabinet Works; and Tacoma Paper and Stationary.
Built right along the Prairie Line Rail corridor, most of these buildings share similarities. The side facing Pacific Avenue was usually more attractive since it faced the shopping public, while the side facing the railroad was more industrial, offering efficient loading and unloading on a special railroad spur built just off of the Prairie Line. We can thank this design strategy for West Coast Grocery's timeless Italianate façade.
The building was renovated in 1996 by the University of Washington. As UW Tacoma renovated this and other buildings in the Jobber's District, it kept some of this history in tact, keeping the original loading docks and repurposing them as covered walkways.